How to Make Family Movie Night Popcorn Basket: A Flavorful Twist
Oct 26, 2023
What's the most delightful way to bond with your family? If you're thinking about cuddling up with loved ones, watching heartwarming films, and sharing a bowl of flavorful popcorn, you're right on track! Did you know that almost 70% of families consider movie nights special bonding time?
Imagine elevating this experience with a delectable DIY movie night! Curious about how to go about it? Let's journey together to set the stage, pick the perfect popcorn, and add all those delightful extras to make the night magical.
How to create the perfect movie-watching space?
The right ambiance is crucial for a magical movie night. Think cozy, warm, and comfortable. The setting is not just about visuals but also about the feeling it evokes. A well-arranged space can transport you, making even familiar movies feel like brand-new adventures.
Tips on arranging comfy seating and lighting
Create a little haven in your living room. Use fluffy cushions and bean bags for a relaxed ambiance. Dimming the lights or draping fairy lights can set a dreamy mood.  
Picking the perfect popcorn
Popcorn is the heart of a movie night. But with so many flavors and options, how do you choose? It's not just about the taste; it's about the experience. Whether craving something sweet, savory, or premium, the right popcorn can elevate your movie-watching journey to a new level. Here are a few of our delightful options that you can choose.
Sweet popcorn flavors
You can always improve your movie-watching experience with our sweet popcorn options. The Caramel Glazed perfectly balances buttery caramel sweetness, creating a classic favorite.
If you're a chocolate lover, our Chocolate Drizzle popcorn is a heavenly blend of rich cocoa and popcorn crunch. For a fruity twist, the Strawberry Delight brings the essence of fresh strawberries, adding a burst of flavor to your movie night. 
Savory popcorn flavors
Those craving savory delights can directly dive into the irresistible goodness of Cheesy Love, a cheese lover's dream, with a perfect blend of cheddar goodness. Experience our Barbecue Burst's bold and smoky taste or add a zing to your movie night with the Spicy Fiesta, featuring a spicy kick that will keep your taste buds dancing.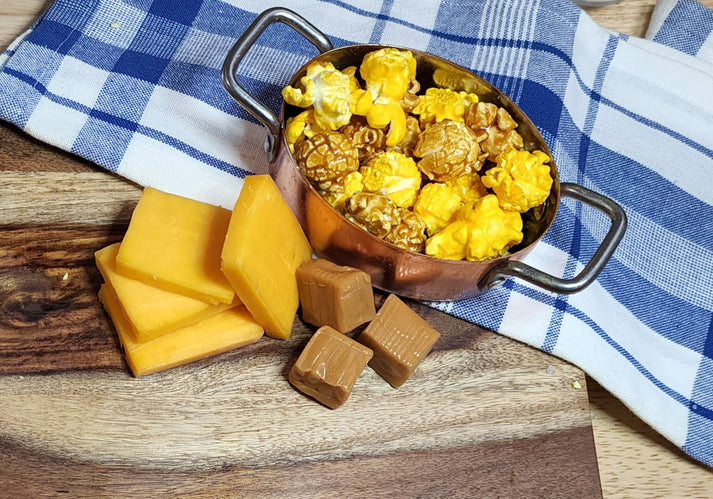 Premium popcorn flavors
If you want to spend quality time with your dear ones, look no further than our premium popcorn flavors. The Truffle Treasure popcorn takes you on a journey of indulgence with the luxurious flavor of truffle oil.
For an exotic twist, savor the aromatic Exotic Curry, combining the warmth of curry spices with the crispiness of popcorn. Our Mediterranean Herbs popcorn is a gourmet delight infused with a blend of herbs that will transport you to the shores of the Mediterranean. 
What goes with popcorn?
The perfect accompaniments can elevate your popcorn experience. It's about finding the right balance between flavors and textures. Consider contrasts: salty popcorn with sweet candies or spicy popcorn with a cool drink. Every bite and sip can be an adventure, making the movie even more enjoyable. Here is what our experts have for you: 
Cherry sours
You can satisfy your sweet tooth with the delightful combination of tangy and sweet in our cherry sours. These mouthwatering treats are the perfect companion to your popcorn, creating a symphony of flavors that will leave you craving more. Raise your movie night with this irresistible mix.
Jelly belly
Venture on a flavor adventure with a jelly belly. Each bean is delicious, promising a playful twist to your popcorn indulgence. With a wide variety of flavors, Jelly Belly adds an impulsive and colorful touch to your movie night, making every bite a delightful surprise.
Gummy bears
Look no further than our gummy bears for a snack that's soft, chewy, and bursting with fruitiness. Ideal for kids and adults, these gummies complement the popcorn crunch, creating a perfect balance of textures. Add a touch of fun to your movie night with these irresistible treats.
Candy blox
Experience the joy of variety with our candy blox, an assorted mix that caters to every candy lover's palate. With a delightful surprise in every bite, this collection of candies complements the rich popcorn flavors, turning your movie night into a sweet and savory feast.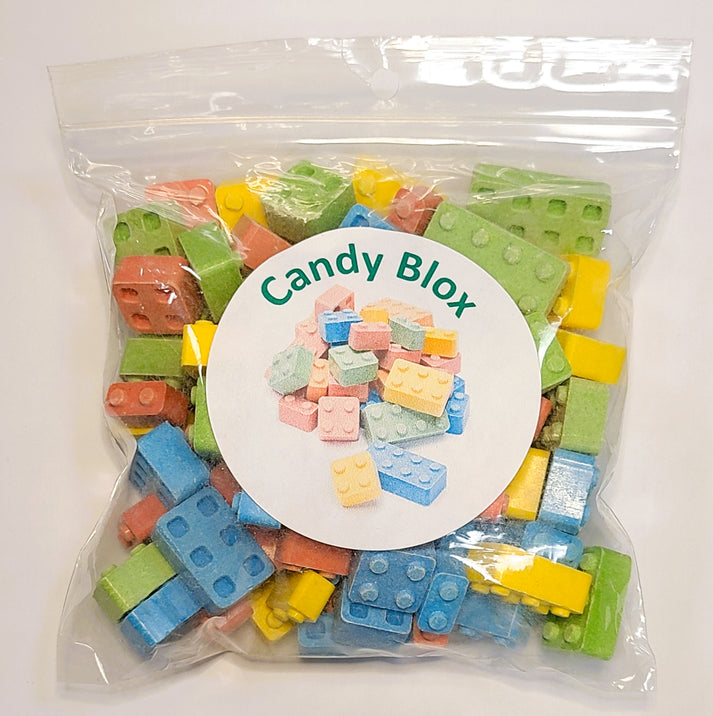 Movie night appetizers
A popcorn movie night isn't just about popcorn. It's about a group of tastes dancing on your palate. Enhance your cinematic experience by introducing a variety of snacks. From mocktails to bite-sized treats, let every appetizer be a new scene in your movie night story.
Mocktail creations
You always choose our all-time refreshing and flavorful creations like:
Fruit punch splash
Quench your thirst with the vibrant and refreshing fruit punch splash. Packed with the goodness of assorted fruits, this mocktail perfectly accompanies your popcorn, creating a symphony of flavors that will keep you refreshed throughout your movie night.
Cool mint mojito
With a perfect balance of minty freshness, this mocktail adds a zing to your movie night, complementing your popcorn's savory and sweet notes. It's the ultimate cinematic refreshment.
Berry bliss
Our delightful blend of berries adds flavor to your movie night. With its irresistible fruity profile, this mocktail is designed to enhance the overall sensory experience, making your cinematic journey even more enjoyable.
Cola-cola
Pair the classic satisfaction of our cola cola with your popcorn for an unbeatable movie night duo. This cola's effervescent fizz and timeless flavor complement the popcorn crunch, creating a timeless combination that will satisfy your cravings. Enjoy the simple pleasure of a classic cola with every cinematic scene.
How do you select a movie for family night?
The right movie can transport you to another world. Opt for tales that warm the heart and tickle the funny bone. Remember, it's about the collective experience. Discussing and choosing a film together can be as exciting as the movie, setting the mood for the evening. Here are 5 top animated movie suggestions:  
Toy Story
Frozen
Moana
The Lion King
Despicable Me
Why choose Alamo City Popcorn for buying popcorn and candy?
Experience does matter. At Alamo City Popcorn, our curated selection ensures every bite is a burst of flavor, making your DIY movie nights unforgettable. We pride ourselves on offering not just popcorn but an experience. With our extensive range and commitment to quality, you're not just choosing a snack; you're choosing memories.  
Conclusion
Every family cherishes moments where memories are made, laughter is shared, and bonds are strengthened. And what better way than a DIY movie night filled with the best popcorn and candy?
By carefully crafting each element, from ambiance to appetizers, you set the stage for a magical evening. And with Alamo City Popcorn by your side, every bite promises flavor and memories.
So, are you ready to make your next family movie night an event to remember?